Conveyor belt wagon Aperion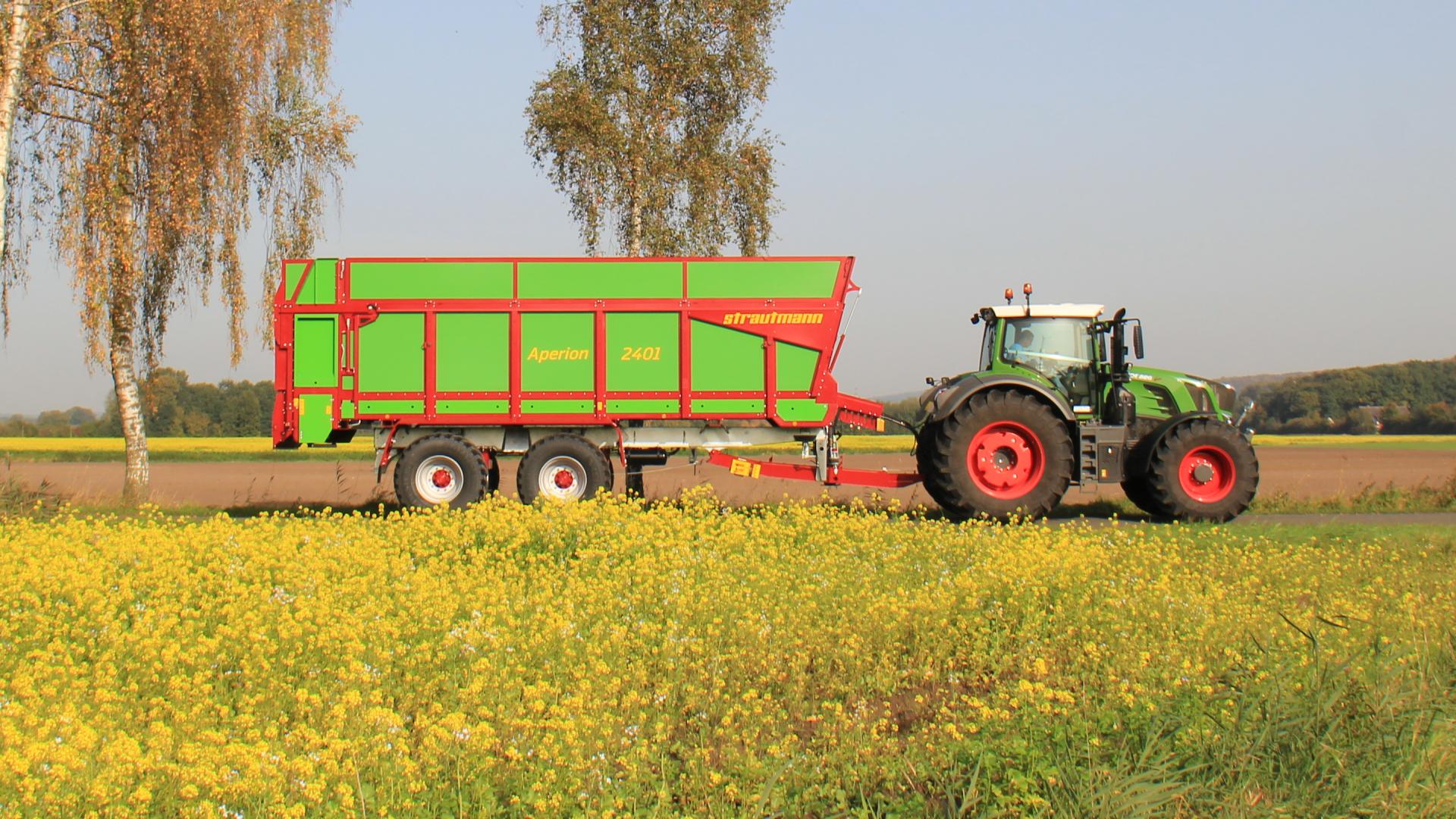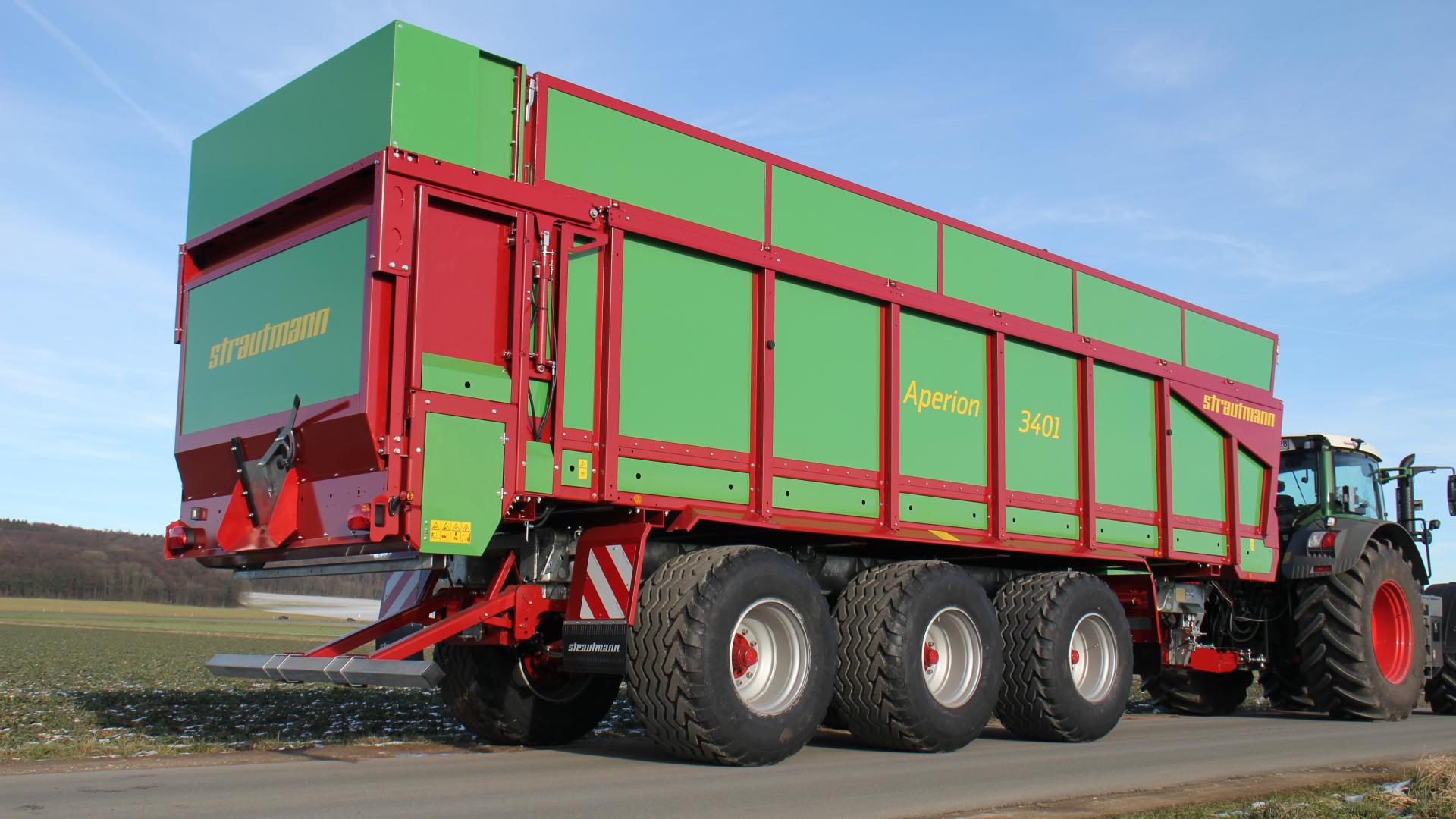 Aperion
derived from the Greek "apeiros" for infinite – infinite like the conveyor on the Strautmann conveyor belt wagon and infinite like the variety of possibilities the Aperion offers!
Loading capacity 24-52 m²
For an infinite variety of possibilities
Versatile tailgate
Continuous conveyor
The Aperion enables all-season use from spring to winter. Wood chips, chopped silage or grain can be as efficiently transported as rape, root crops or even packaged goods, big bags or pallets
– the variety of possibilities is almost infinite!
Robust transport conveyor belt
Reliable drive
Always clean
Optimum support
Superstructure
Covering system for any requirements
Versatile tailgate
Diverse extension concept
Covering system for any requirements
Chassis
Robust & safe on three chassis
Boogie tandem chassis
Hydraulic tandem chassis
Hydraulic tridem chassis
Operation
Several operating options enable an adapted and easy operation of the Aperion
Electro-hydraulic operation via E-Control
ISOBUS control
Technical data

Model
 
Aperion 2101
Aperion 2401
Aperion 3401

Dimensions (tyres 710/50 R 26,5)

 
Length
m
8,65
9,75
11,55
Outside wheel width
m
2,81
2,81
2,81
Height
m
3,85
3,95
3,95
Dead weight
kg
7300
8200
10200
Gross vehicle weight rating
 
with top linkage
kg
20000
-
-
with bottom linkage
kg
21000
24000
34000
Inside dimensions of superstructure
 
Length
m
6,90
8,10
9,90
Width
m
2,34
2,34
2,34
Heigth
m
1,5
1,5
1,5
Heigth with extension
m
2,20
2,20
2,20
Loading capacity
 
Loading capacity
m³
24,00
28,00
35,00
Loading capacity with extension
m³
35,50
42,00
52,00